Return to Headlines
PICTURE DAY
IS SCHEDULED FOR TUESDAY, SEPTEMBER 24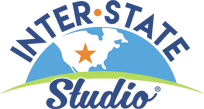 Picture Day is coming up on 09/24/2019!
Order online at inter-state.com/FlyerEntry/41879YF
ICTURE DAY IS TUESDAY, SEPTEMBER 24, DURING SCHOOL HOURS.
STUDENTS MUST WEAR UNIFORM BOTTOMS, BUT MAY WEAR NON-UNIFORM TOPS BUT, STUDENTS' MUST ABIDE BY THE DRESS CODE IN THE STUDENT/PARENT HANDBOOK.
DRESS CODE
The prevailing guideline for dress is that it is not disruptive to the educational process as determine by District 172. If dress violations cannot be remedied at school, parents may be contacted to bring a change of clothing to the school. If student dress is found to be blatant and the parent is unable to bring a change of clothing to school, the student may be referred for an in-school suspension. Discipline procedures and steps apply to the student dress code. We believe in providing a learning environment that focuses on the education of each student. In order to prevent distractions that may prevent an optimal setting for learning, students must follow these guidelines:
- Garments will not be flimsy or transparent. Undergarments should not be displayed.
- Clothing that permits display of the midriff, navel, belly, bottom or bare shoulders is not permitted. This includes but is not limited to cutoff t-shirts, halters, and tube tops. Shirts must have sleeves. No low-cut clothing is allowed. There should be no visible chest or cleavage.
- Garments that have pictures and/or writing that is vulgar, suggestive, indecent, or otherwise offensive are not permitted. This includes drugs, alcohol, or tobacco logos with inappropriate suggestions.
- Garments will not be excessively short. (Garments will be finger-tip length or longer.)
- Tight clothing is inappropriate and will not be acceptable. Girls will not wear leggings unless their top garment is finger-tip length or longer. Students will not wear jeggings, joggers, or yoga pants.
- Shirts will not be bound/tied.
- All pants must be worn at the waist. All waistbands must be worn appropriately with no undergarments visible. No underwear showing or pants worn low or sagging. Doing so is a violation of Lynwood law.
- Apparel and/or jewelry that could be harmful or cause injury are unacceptable, such as large hoop earrings. Chains on clothing are not to be worn.
- Hats, bandanas, head coverings, and/or sunglasses of any kind are not to be worn in the building.
- Feet must be protected. Footwear must be secured to the foot. Sandals must be securely fastened to the foot with a strap around the back of the heel. "Flip flops" and slippers are not permitted. Shoes with wheel apparatus are not permitted. Wedge sneakers are not permitted. Shoes that make any noise or sound are not allowed.
- Pajamas and pajama-like outfits (joggers) are inappropriate for the educational setting and will not be allowed in school. The only exception will be a PBIS reward day in grades K-2.
- Clothing with holes, rips, tears, and clothing that is otherwise poorly fitting, may not be worn at school.
- Coats, jackets and outdoor attire are to be placed in lockers at the beginning of the day. Coats are not to be worn during the school day.
- Sweatpants are not allowed to be worn on dress down days, though athletic pants may. Please see the example on pg. 92.
- Hair or eyebrows that display gang letters, gang symbols, or gang designs will not be permitted. Violations will result in the student being sent home, and the situation must be corrected before the student may return to school. Administration reserves the right to make judgments as to whether the design(s) is appropriate or not.
- No body piercing other than ears is allowed, with a limit of two piercings in each ear: for safety reasons, hoops and gages must be modest in size.
- Tattoos and body art are not to be exposed; writing on any part of the body is not allowed.
- Backpacks, purses and other personal carry devices are to be stored in lockers or backpacks and not carried by students during the school day.
- Students must have gym shoes to participate in physical education. Students are asked to keep a pair of gym shoes at school for gym class if not worn to school.
- Mohawk designs are limited to no taller than 2 inches in height.
- Designs should not be distracting to the learning environment.
- Administration reserves the right of discretion on acceptable attire.